Introducing our second bus
Since we rolled out Arty Van Gogh in 2013, the response from our clients, friends and fans has been tremendous. The addition of a second mobile studio is a way for us to make art activities and education accessible to even more people. First, however, we spent some time remodeling our International bus. Below, the seats are removed to create the floor space for our studio fixtures and furnishings.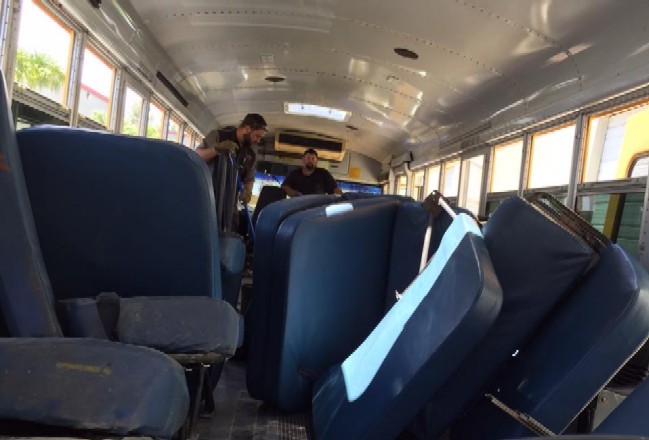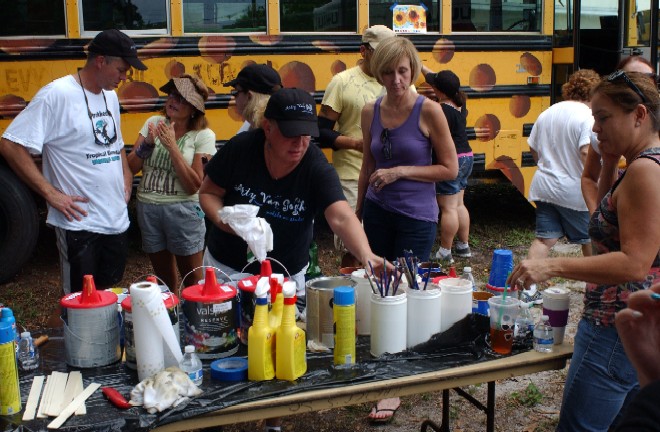 The transformation
Outside, a team of volunteers provided the prep work and painting that makes our studio a piece of art unto itself. Now there are two Arty mobile studios fully outfitted with work space for classes, parties and special events in South Florida. To keep up with Arty and see updates on our activities, you can follow us on Facebook at www.facebook.com/ArtyVanGogh.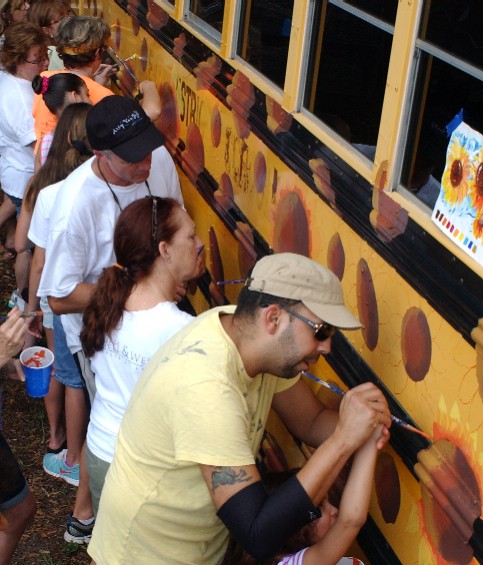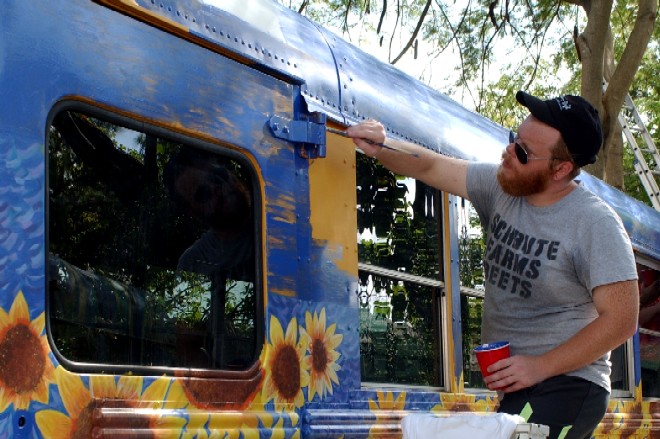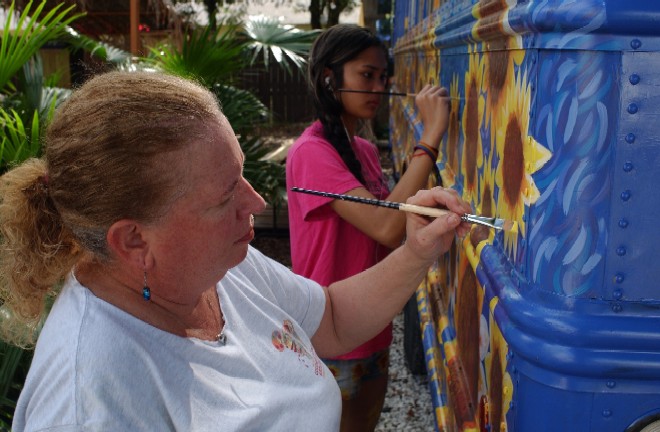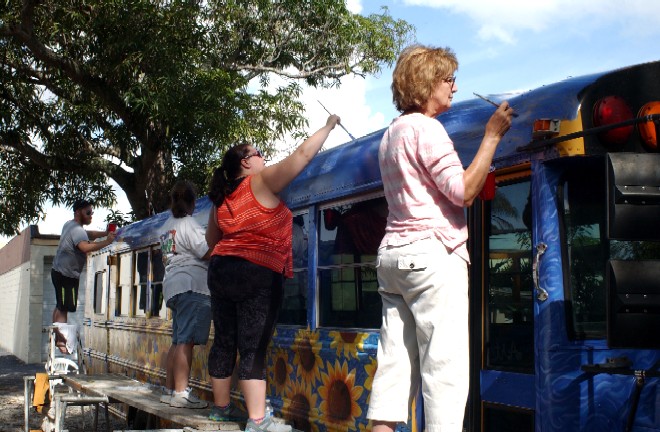 For rates, party plans and other info, click here.